Animism

In Native American Northwest Coast ontologies, fish and fishing structures, such as fish traps and fish weirs were considered animate and part of the social worlds within which humans and fish were engaged. Fish were considered capable of retaliating against those who treated them improperly, and one way of ensuring that no offense would occur was to dismantle fish traps when they were not in use. In Aotearoa or New Zealand the harakeke or New Zealand Flax plant which was the cultural cornerstone of the Māori was also given agency, through metaphors representing family ties and relations.
I'm interested in how such indigenous ideas about non-human others can give rise to a more animate sense of self. What can western culture learn from such ideas?
New-animism sees the experience of life as a dynamic conversation among the creatures and natural systems of the Earth and is about surrendering an anthropocentric vision, seeing the world as full of persons, only some of whom are human, in which life is always lived in relationship with others. New–animism is therefore concerned with learning how to be a good person in respectful relationships with other human and non-human persons.
Native and Non-native - a creole of living matter

Creolization is interpenetration. Mutual transformation. Reciprocal Enaction. The invention of novelty through the mutual incorporation of age old constraints. Perception through being open and vulnerable. It is a permanent oscillation in tune with the sensitive bodies of this world which can only exist through a continued sensual encounter including making love and being eaten. - Andreas Weber
Successional Horizons reflects on a queer hybridization of tradition (the artist's Irish background), the place or bioregional and independent ecosystem actors such as tī kōuka, (Cordyline Australis, Torquay Palm or New Zealand Cabbage Tree) and the Harakeke or (New Zealand flax), which both, like many of Aoretera's (New Zealand's) species, do well in Ireland and the UK.
Having taken up cultural names based on these new places, they represent an explorative search for identity in relation to place in an Anthropocene world, where ecosystems can and are allowed to shift with human movement. Perhaps making way for new hybrid forms of agricultural sustenance and survival. The dual uses of many of these non-native species, from food to fiber, create opportunities to reflect both on a parochial and global identity.
Here creolization can be an invitation for contradictions to exist and flourish. Openly questioning concepts such as "ecological fitting", the process whereby organisms colonize and persist in novel environments and form novel associations with other species, versus the traditional concept of "co-evolution".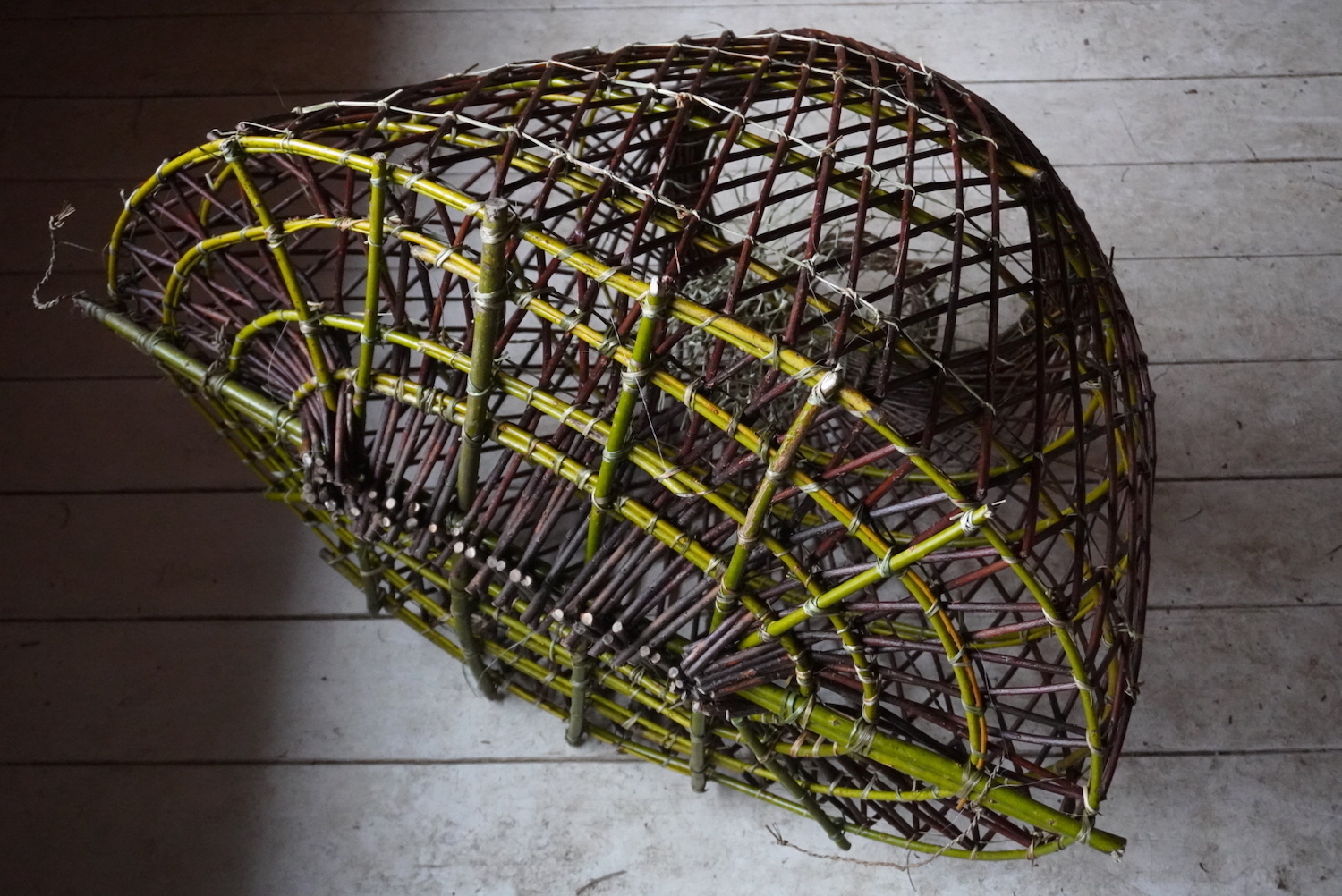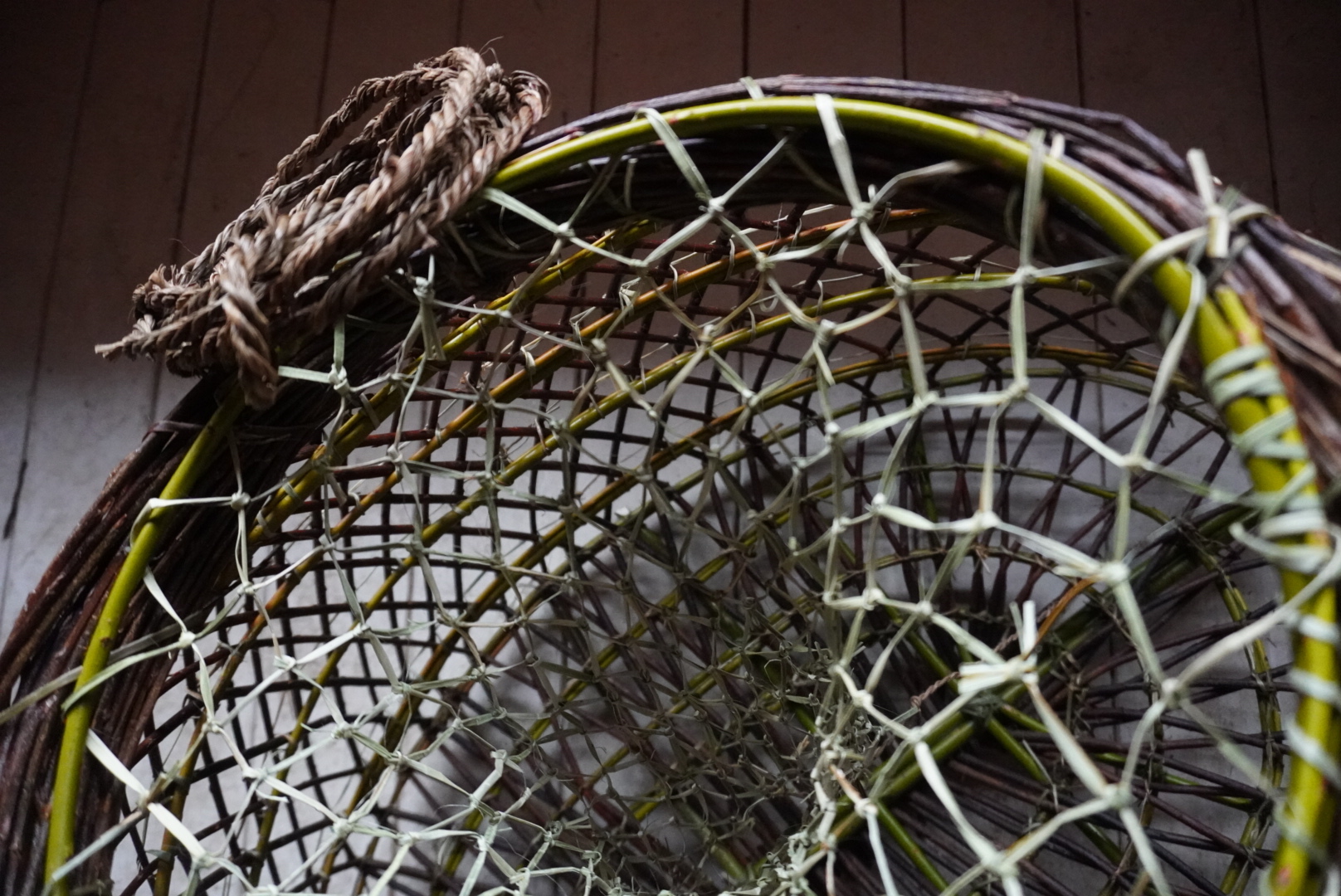 "Bagh an lolaich" - bay of rejoicing, bay of the fishing rock.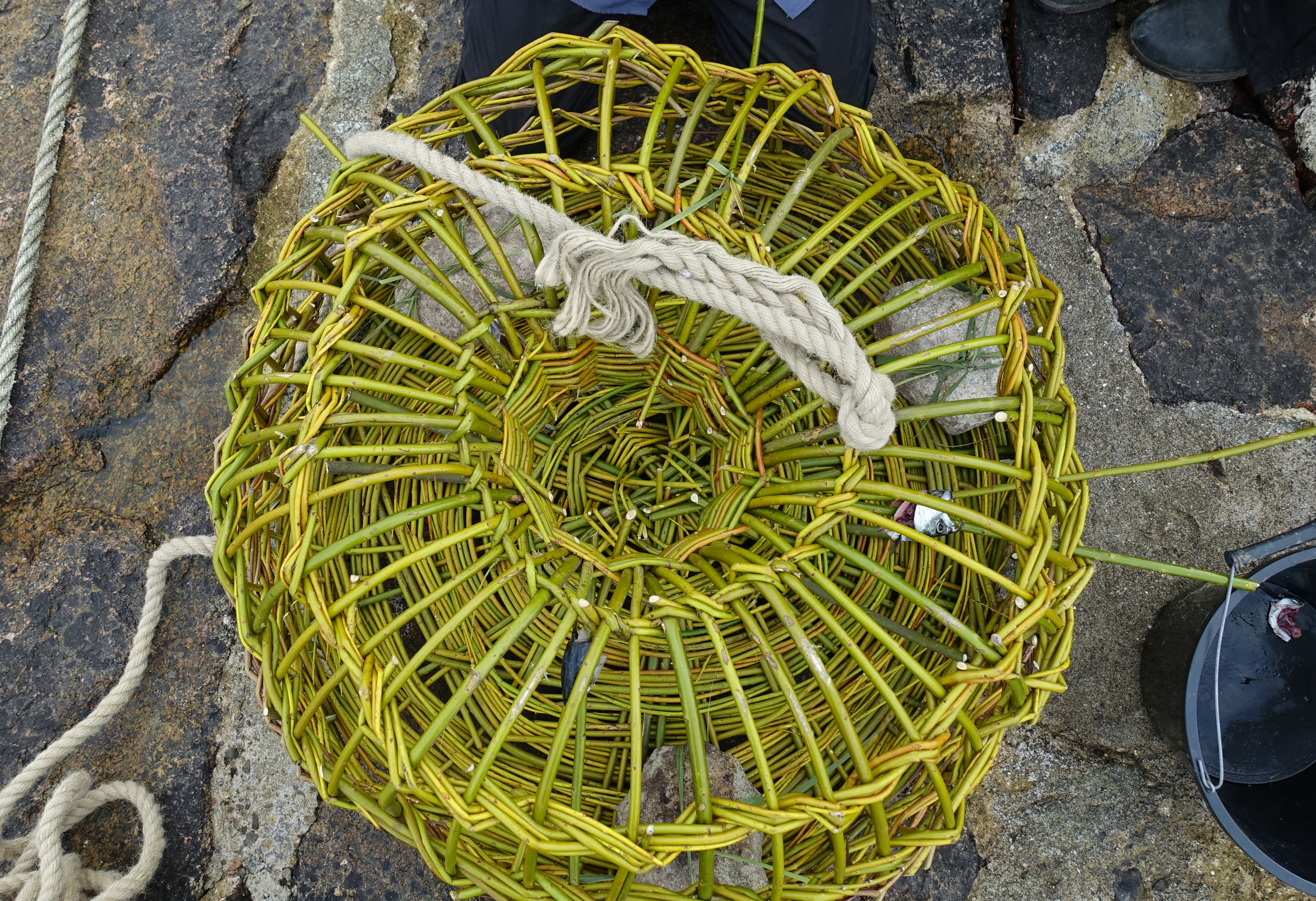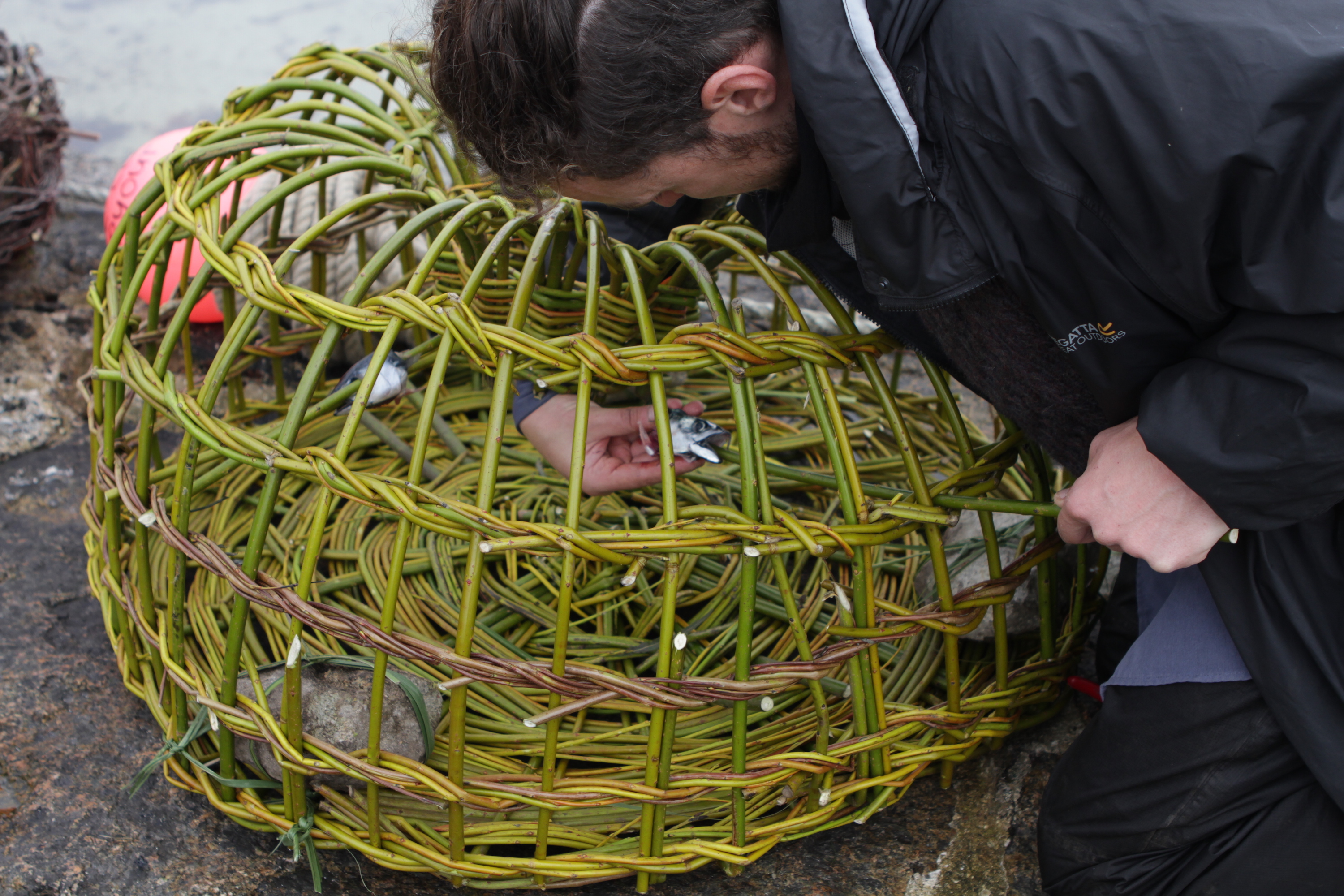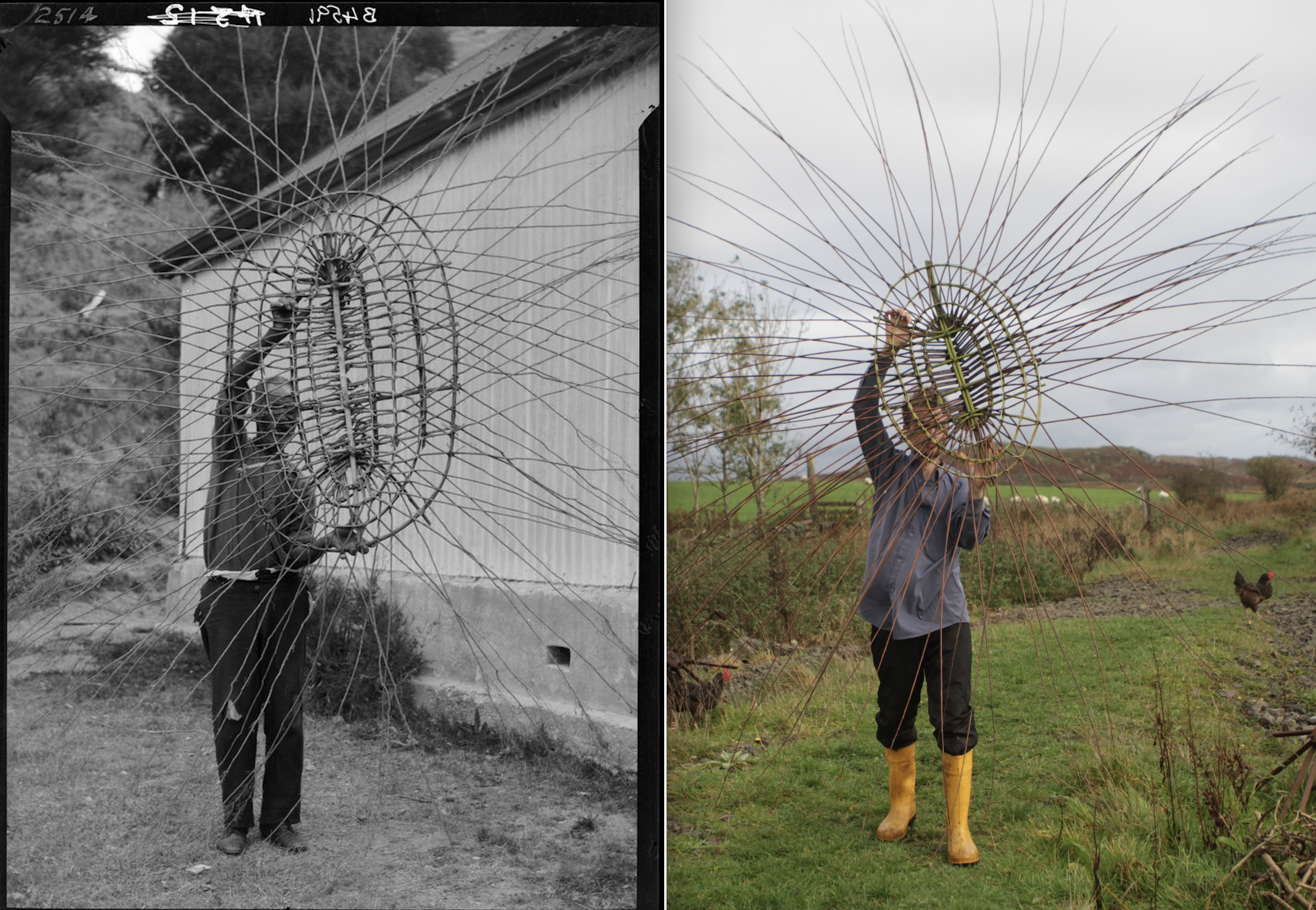 (above) photograph of Māori Taruke Koura being made in 1923 or Lobster-pot from the Museum of New Zealand / Te Papa Tongarewa